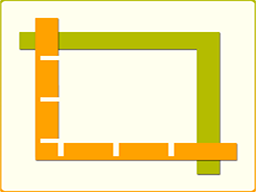 This is the documentation of the Clip2Go app. Here you can find all necessary information about registration, installation and how to use the Clip2Go app on your Xerox device.
---
» Registration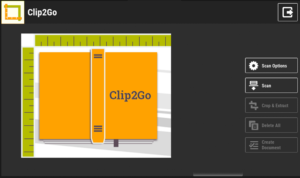 The Clip2Go App is a very cost effective software for your Xerox device. After downloading and installing the Clip2Go app from the Xerox App Gallery you can use it free for 10 days.
Free Registration
.
---
» Installation
You can download the Clip2Go app via Xerox App Gallery and install it on your Xerox device. Are you interested in using Clip2Go in a private cloud or on premise environment? Do not hesitate to contact us.

---
» How to use the Clip2Go App
The Clip2Go App is very simple to use. Here you find all the steps:
If you want to scan some pages or documents, please put them on the scanner of the Xerox device.
After that, open via touchscreen the Clip2Go App. Now you see the first screen.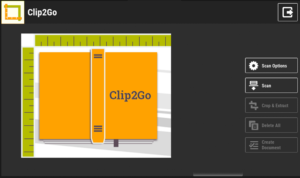 Here you can:
1.) (optional) change the setting of your scan e.g. black-white, resolution etc.
2.) Start a new scan job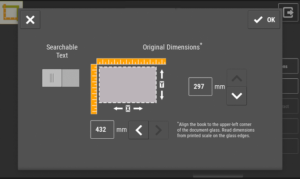 After that step you have to select which size the document has via preselection OR you can type in the dimensions manualy. Press "Save/ Speichern".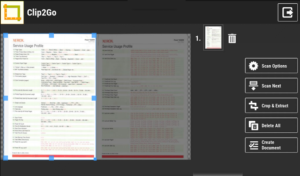 The scan starts and at the display it will present a preview of the scanned image. Use the squares at corners of rectangle to adjust which part of the document you want to clip.
You are able to select one to many parts and reuse them.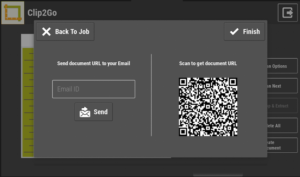 After finishing the scan you are able to choose two ways to receive your scanned documents.
1.) Type in the documents name
2.) An email adress
3.) Press "Send email/ Email senden"
4.) Finish
OR/ AND
Scan the displayed QR Code with an QR-Reader-App on your smartphone.
---